The Auto Monkey v2.5 launch is a much anticipated update by its mechanics. This new version sporting an exciting splash screen added in a major swing in operations for mechanics. It allows them to be more in the driver's seat for onsite diagnostic work. Of course…we loaded it with a fun new way for customers to rate their mechanics, and made chats available to customer support.
Auto Monkey 2.5 hit the app stores opening day of the year's 2nd quarter. It may have been a prank day for some, but this was no joke. A serious upgrade to previous versions, Founding Monkey, Michael Gonzales, explains he couldn't be more excited about this app. "The app has come a long way since its humble beginnings. We worked very hard over the past several months to come up with a user interface and operations process that would be easy enough for mechanics to use on the fly, but still retain our high standards in pricing consistency. We want our customers to feel like they are getting a good deal…because they are. But, we needed to ensure certain standards across the board."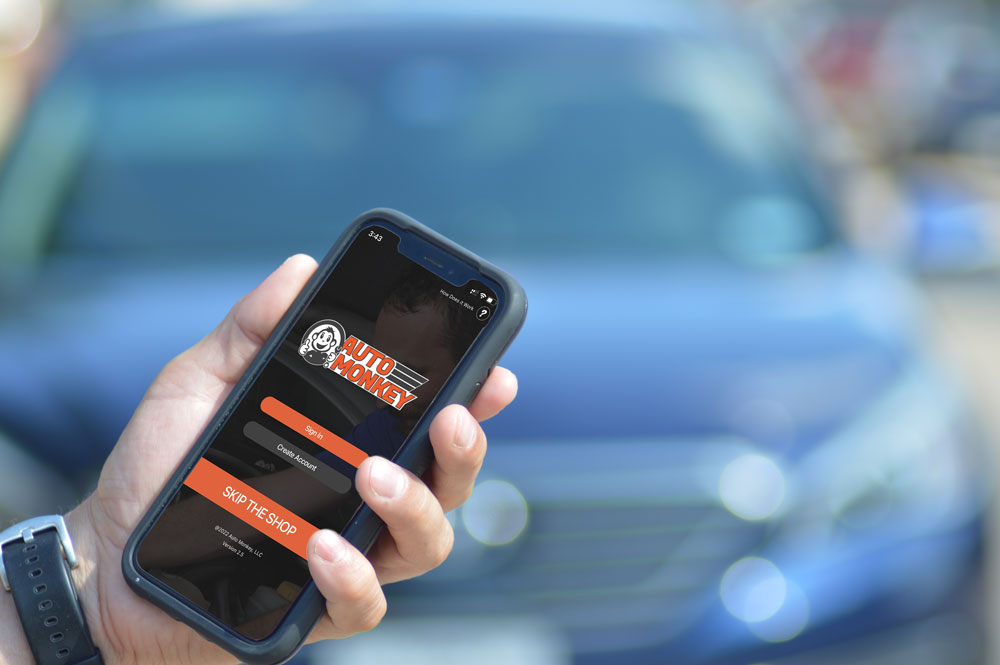 One of version 2.5's major features is one that customers won't actually get to see on their end. But, they will see the outcome of it as they'll no longer be required to wait so long in between the diagnostic and getting an estimate to move forward. Diagnostic estimate will be far faster as the mechanic is now able to build an estimate on the fly themselves…then send that instantly to their customer for approval.
The next big feature we included is a bit of fun to offset the serious. We added badges customers can "award" mechanics on the rating and review screen. Badges include, Champion, Good Communicator, Friendly, Good Service, On-Time, and Tech King. Beyond these badge awards, customer support is able to monitor the awards given to mechanics and there are corporate badge awards associated with excellent marks and customer service. Customer Support can award any of 3 "Purple Hearts" for their service:
The Extra Mile Award–given to mechanics that consistently show they go above and beyond to get the job done and ensure top customer satisfaction.
The Reliability Award–given to mechanics who consistently arrive timely and provide consistent quality service.
The Top Tech Award–given to mechanics who has the best ratings per month and completes the most repair orders.
Auto Monkey's Founder included, "Over the past year and some, we've worked diligently as a team to make good things happen. It hasn't always been easy, but it's been worth it. I'd like to thank the developers for their strong work. And an added thanks to all the mechanics who've patiently stuck with it as we've gone through so many growing changes."
—
Auto Monkey is a limited liability company based in Fort Worth, Texas providing mobile automotive repair services in 23 different states and 50+ cities to vehicle owners at their home, office or other locations. For more information regarding Auto Monkey, please refer to their website at www.theautomonkey.com. The Auto Monkey mobile app can be found in both Apple App Store and Google Play Store.